6ft Nutty the Christmas Nutcrackers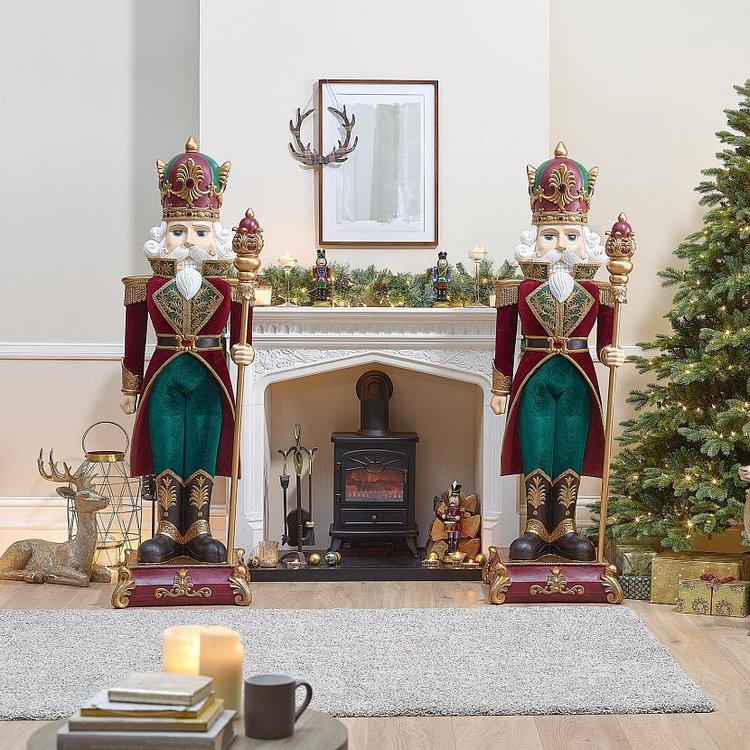 6ft Nutty the Christmas Nutcrackers

Nutty the 6ft Christmas Nutcracker Family is a large Christmas Nutcracker pair that would look great as part of any Christmas display.
Suitable for indoor use, Nutty is made from resin that can be moved around with ease..
Created by a unique moulding process and then hand-painted, Nutty is a special Christmas figure that will never need re-painting.
Standing proudly on his plinth at 185cm tall, these Nutty Nutcrackers would look great in any grand hallway as part of your stunning Christmas display as he stands with his crown, bushy white beard and majestic staff.

Product Features:
2 x 6ft/185cm Nutcrackers
Suitable for Indoor Use
Hand-Painted
Weatherproof Resin